Hallo allen,
Mijn eerste "test" voor de Nubo Cloud was het opladen van een fotoalbum.
Van de 177 foto's, zijn er slechts 65 probleemloos geüploadet (37%).
M.a.w. ca. 2/3 is corrupt geraakt tijdens het uploaden.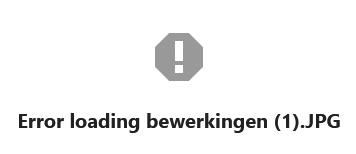 Het opladen van de foto's werd via de webportal gedaan.
WebDAV heb ik nog niet geprobeerd.
---
Hi all
As a first "test" of the Nubo Cloud I decided to upload some pictures of a photo album.
Of the 177 pictures in the album, only 65 were correctly uploaded (37%).
In other words: 2 out of 3 pictures were corrupted during the upload process.
Pictures were uploaded via the web portal.
I have yet to test WebDAV.